Astounding Fish Recipe
First time I've been fishing
since childhood, thanks to my friend Dan, and I was fortunate to reel in a substantial amberjack.
Now, to cook it, I knew from nothing. First attempt involved broiling -- not very good. Second attempt, I tried something new (to me) and it worked OK. On the third attempt I repeated the second attempt, but better. I liked the result so much that I want to share the recipe. The alternative was to start posting pictures of naked women on Robert's blog, which seemed impolite.
Ingredients: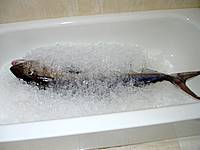 1 big fillet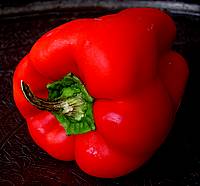 2 x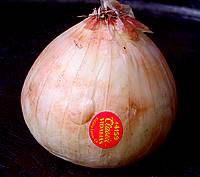 1 x (sweet)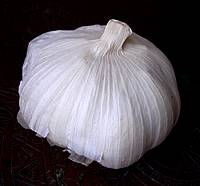 1 entire bulb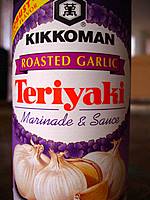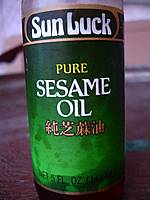 (toasted)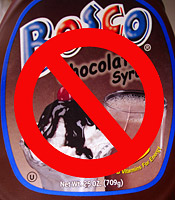 (just kidding)
Directions:
-Cut peppers and onion into strips. Slice up garlic. Cube fish into stir-fry-sized bits.
-In a wok or frying pan, preferably non-stick, saute the vegetables in a modest amount of olive oil. Stir in about 8 drops of toasted sesame oil. Cook until the onions become clear. Put the sauteed vegetables aside.
-Stir-fry the fish in a bit of olive oil. As the fish cooks and dries out, squirt some salad dressing onto it as needed to keep it moist. When the fish is almost done, pour about half a bottle of teriyaki sauce onto it and stir until the fish is thoroughly coated and the teriyaki sauce has begun to carbonize. Remove from heat and serve with or over the vegetables.
This is what it looked like after my guests and I ate most of it: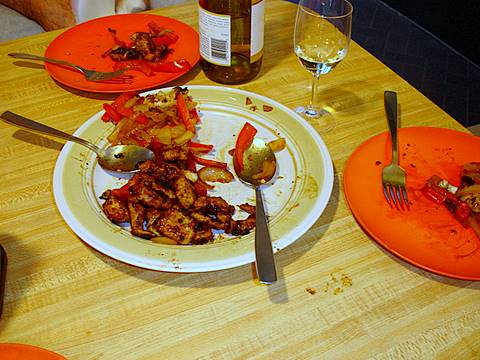 I don't know how this recipe would work with a more delicate fish, but with the amberjack, which is pretty heavy, it's great.